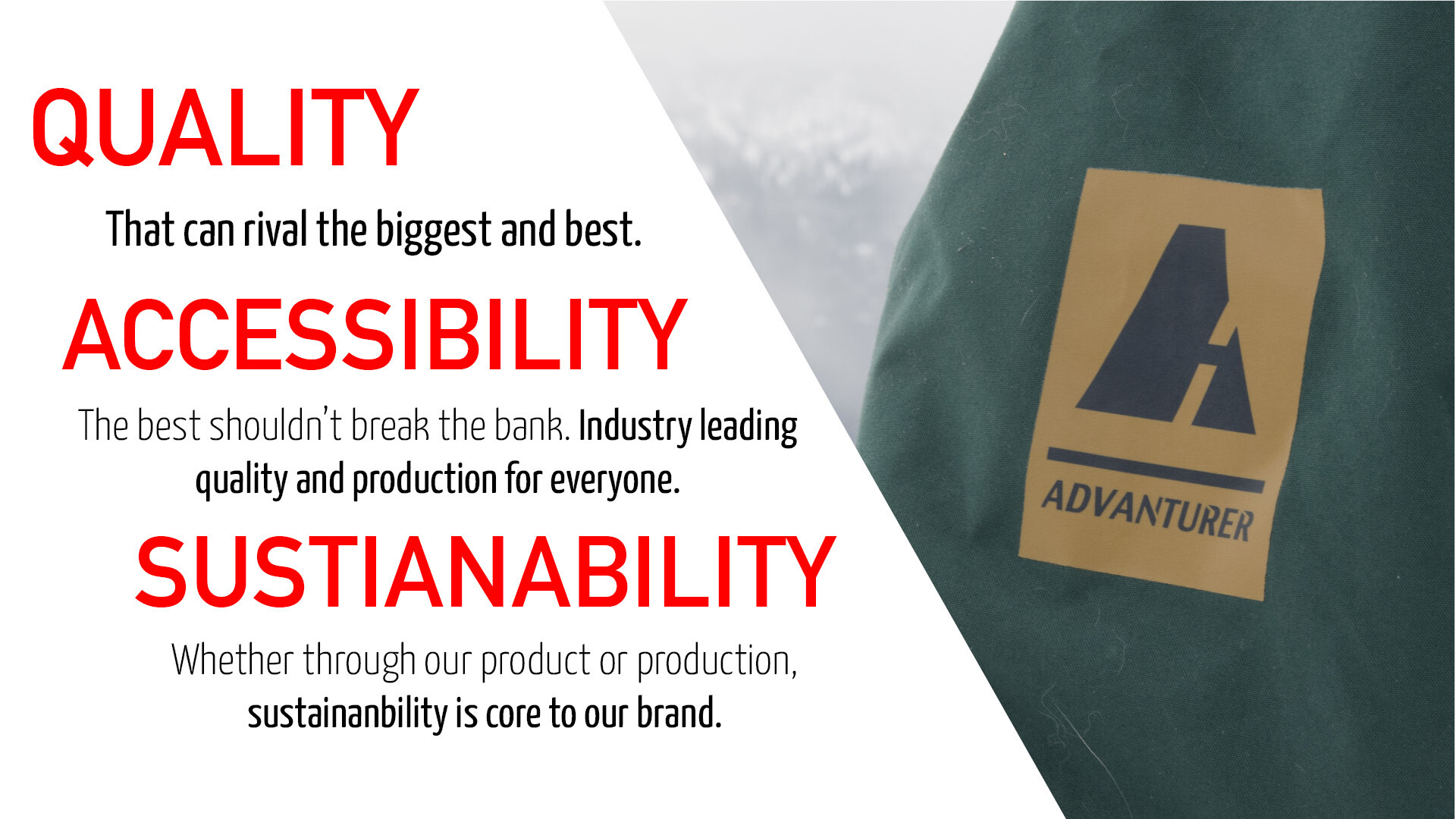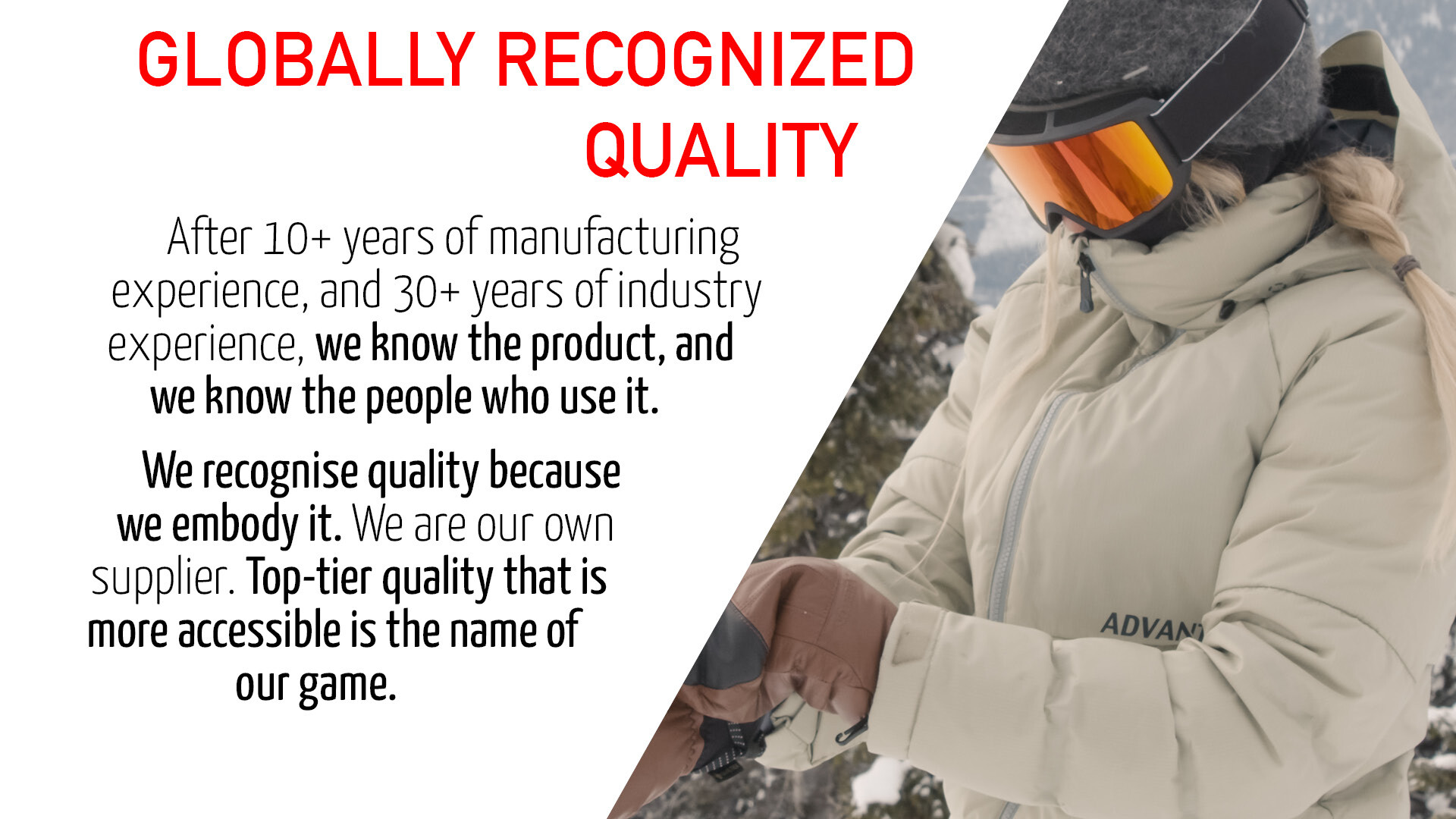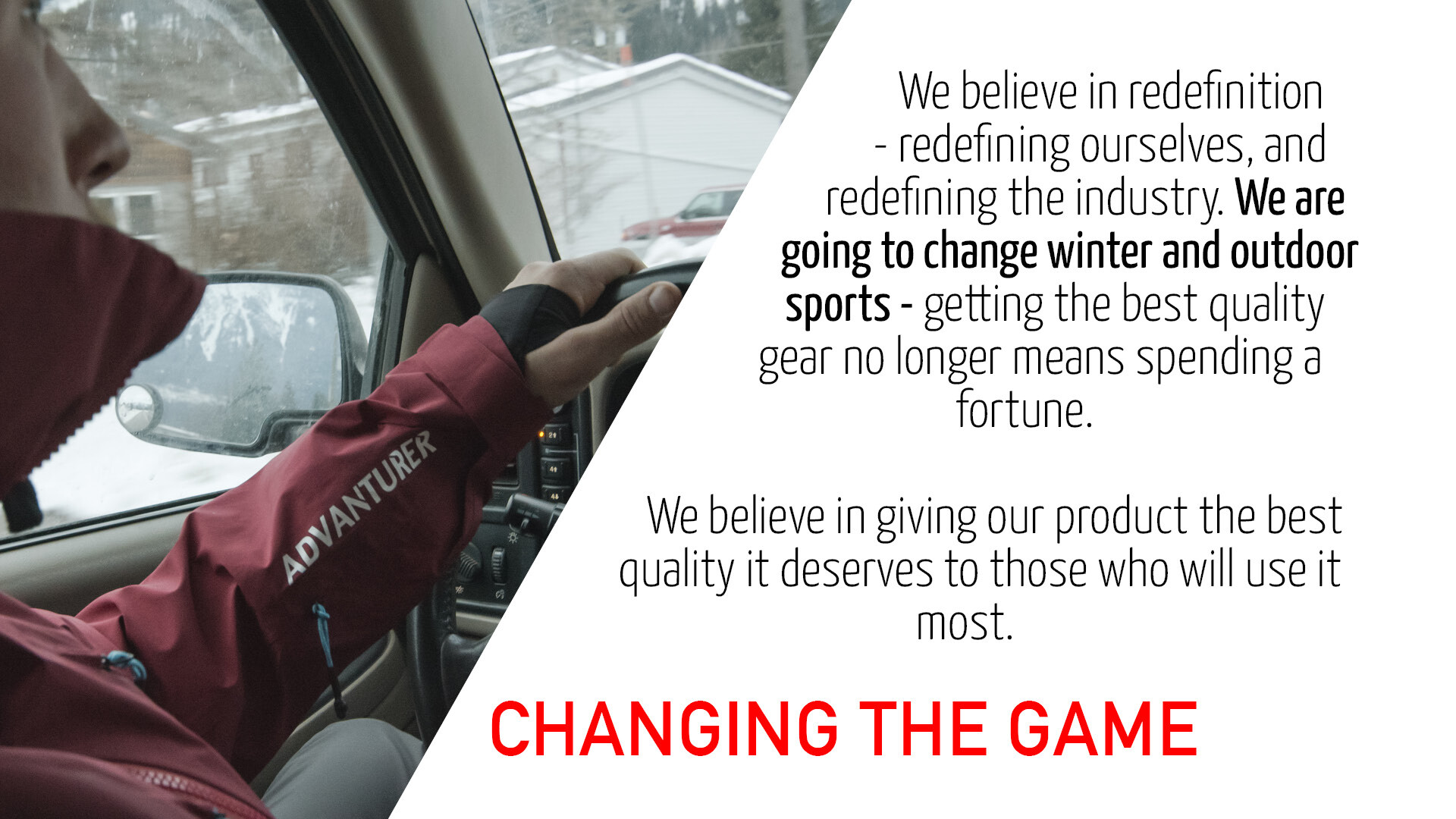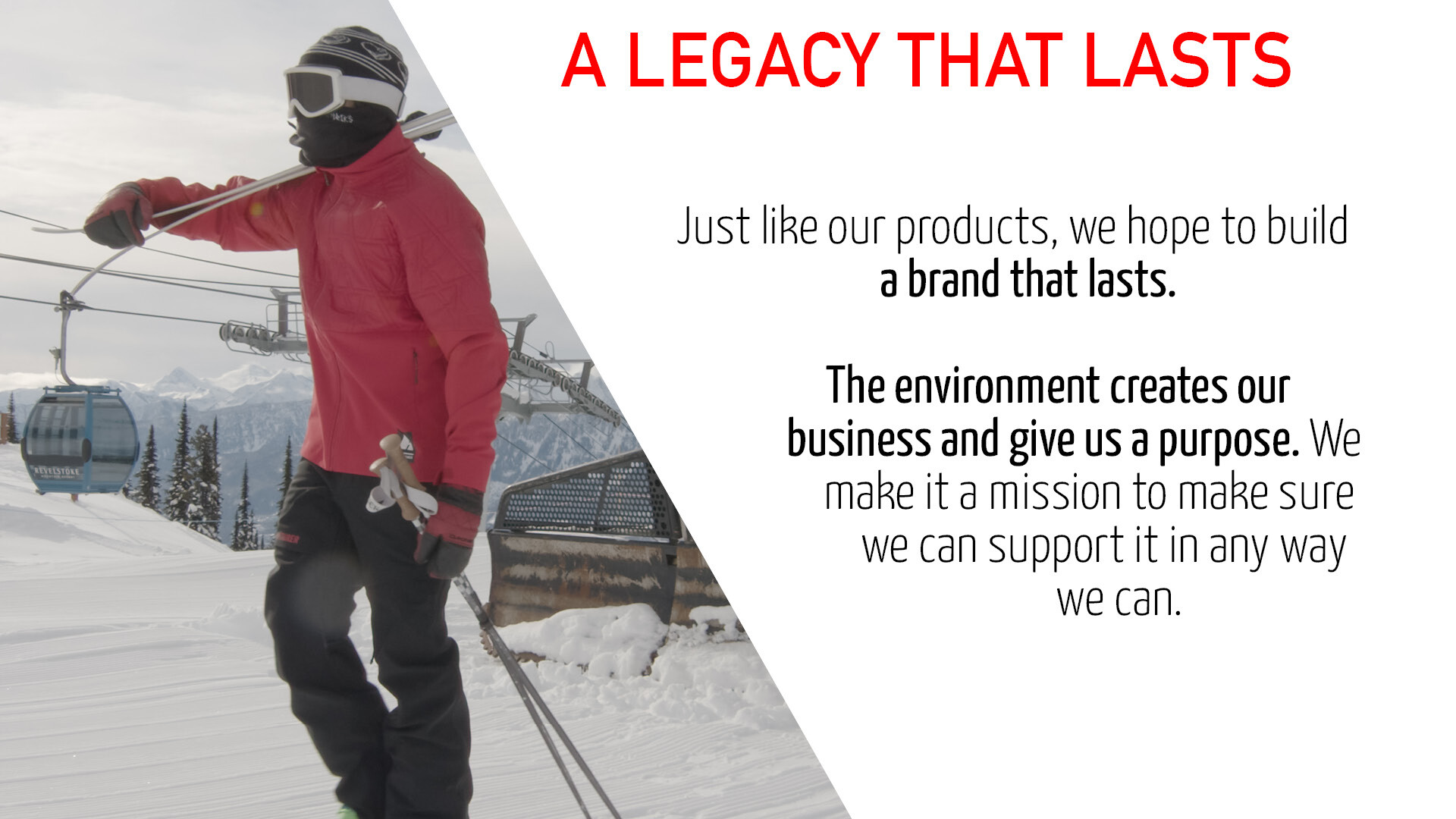 Who We Are
Founded in China in 2010, we are a factory-direct brand that designs, manufactures, and sells our own winter apparel to customers of all types: small brands, retailers, athletic organizations, and individual riders. Our mission is to provide premium, customizable outerwear and technical winter apparel to the marketplace.
Using our deep understanding of garment design, materials, and construction, we build our products from the ground up with performance, comfort, and durability in mind.
Our products are designed for the needs of snow riders everywhere: from park kids to working pros to those who simply love the outdoors.
CUSTOMIZATION
With over 35 years of experience as a top-tier manufacturer of technical outerwear, we can design, create, and produce winter apparel at any scale: from one piece to 1,000 pieces.
With this capability Advanturer can offer custom outerwear programs for resorts, businesses, local shops and other organizations inside and outside the winter sports industry.
Co-brands with retailers and brands
Snowsport camps/events SMU
Resorts/Clubs/Association Uniforms
Direct to Consumer via e-commerce
Contact us for more information and let us help you kit out your team, staff, or crew!