Trip Thursday: Changbaishan
Trip Thursday: Changbaishan
In honor of the upcoming 2022 Winter Olympics held in Beijing, we wanted to go a little closer to home this week for Trip Thursday. Welcome to China's Changbaishan!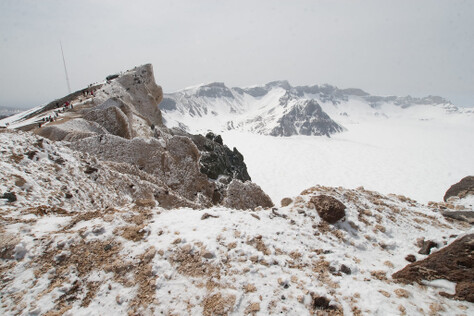 Changbaishan, which translates to "Forever White Mountain" ( shan = mountain, keep that in mind for your travels to China), is China's most famous skiing destination and has really grown as one of Asia's premier skiing spots. For a country that is going to foster an estimated 120 million new skiers in the future, it may be wise to come get your licks in before like all other popular tourist destinations in China, it gets packed to the gills every year. Interestingly, the province in which Changbaishan is located (Jilin Province) borders North Korea, so it really is a pristine and untouched area situated in Northeastern China.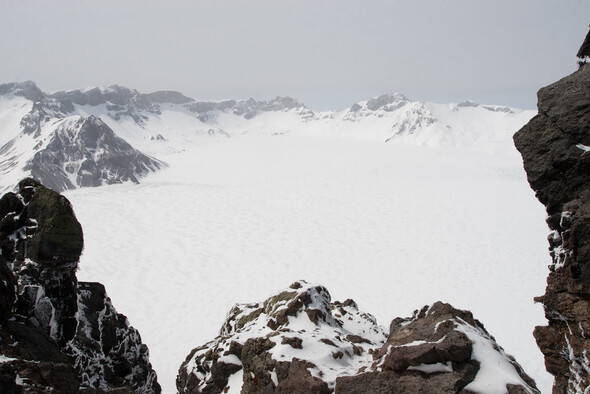 What gives Changbaishan its fame is year-round scenic quality. Surrounded by the Changbaishan Nature Reserve, China's seasonal scenes can really be seen on full display here. This makes the area not only great for winter sports, but also for outdoor activities for the rest of the year. Many a hike, and many a sight to see after the snow melts. However Changbaishan has really gained popularity for winter sports (especially because of the Winter Olympics) in recent years. The Chinese national Nordic team trains there, so you know it's a great place to be.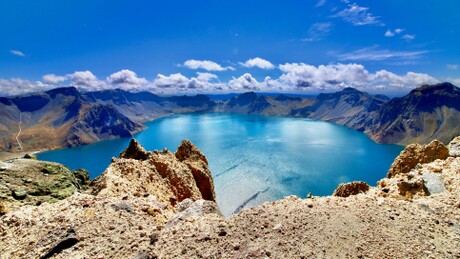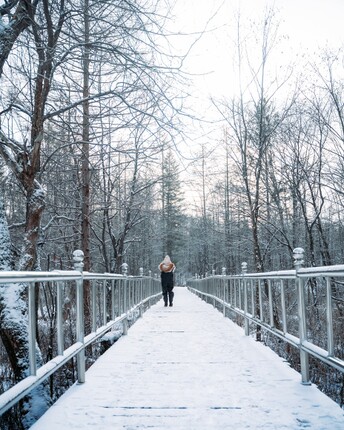 Now, although there are many resorts in the area, if you're looking for the biggest (but not necessarily best, but definitely most tourist friendly), look up the Wanda Resort. Admittedly, not the greatest slopes and lines in the world, but China's winter rider population has only just begun to grow, which means this place was built with comfort and accessibility in mind. It's not so much about the riding as it is about the après and pampering you get access to.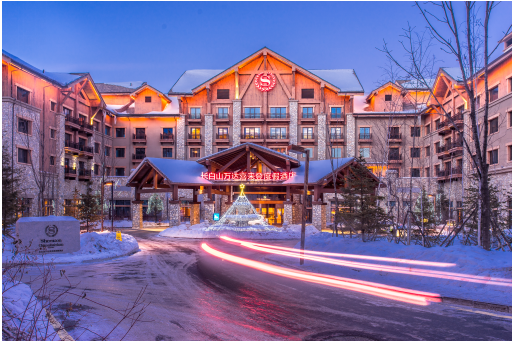 Wanda built and opened this ski resort in 2012, which means everything is pretty much brand spanking new, (they also built the world's largest indoor ski slope too.) and they've managed to attract all the world's leading hoteliers to open up a location in the resort. The Sheraton, Hyatt, Westin, and Holiday Inn groups have all got their own snow palaces there, and along with some famous fast food chains, it'll be like you never left the life of modern conveniences behind. That being said, the resort does offer local fare, which is much better and way more worth it (in our, albeit biased, opinion). What we'd like to stress is that this resort isn't exactly for the more adventurous and advanced among us - it really is just a family destination and overall nice place to go and enjoy a holiday. So it's more of a trip than a ski trip. Which is nice, and we'd definitely recommend it for a change of pace.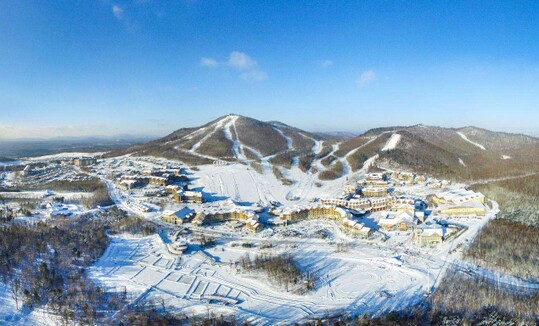 Now if you want to get serious, you really have to go for the peak. There, snowmobile operators (no lifts - sorry!) will take you to the summit where you can find some nice lines to ride down. And the biggest advantage is privacy. If you like the feeling of having a whole mountain to yourself, here would be the place to do that. Not that it will be completely empty, but chances are you'd be hard pressed to see a second person riding the same line down.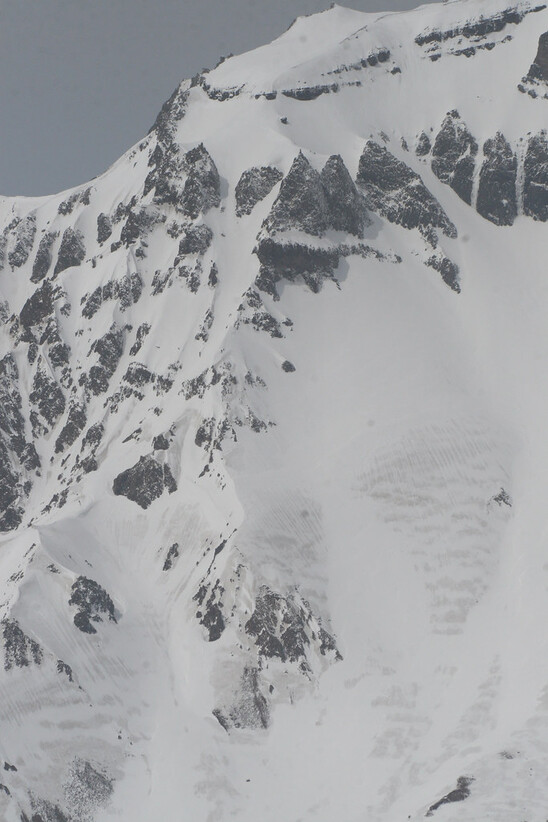 Overall, China's ski culture is just growing, but is taking steps to becoming a winter sport leader, both in terms of terrain and participants, evident by this year's Olympics. Perhaps not the most traditional winter destination in the world , but most definitely one to add to your list.
If you're looking to gear up before getting out there, check us out! We'll keep you going if you decide to tackle this mountain.
Follow @advtski for more, and look out next week where we'll take you somewhere completely different!